Count: 28,176 | List: 4030

Often misunderstood, the specialty of plastic surgery covers a wide range of procedures, both reconstructive and aesthetic, and unlike other medical specialties, which concentrate on one particular area of the body; cosmetic surgeons are involved in the reconstruction and remolding of nearly all external body structures. These specialists continue to push ahead with innovations, improving current techniques and discovering new ones.
Cosmetic Surgeons can be selected by type of practice, decade of birth, gender and other selects are also available. Please inquire.
Reach Cosmetic Surgeons for offers on Seminars, Subscriptions, Books, Recruitment and any other medically related offer.
The Cosmetic and Plastic Physicians and Surgeons list is NCOA'd Quarterly.
State counts available upon request.
We can find any list you need!
Over 250 Hard-to-Find Licensed Professionals Lists
Medical & Healthcare Mailing Lists
Business & Consumer Mailing Lists
Over 100,000 Satisfied Customers
Over 70 Years in Business
For More Information on the Cosmetic Surgeons List: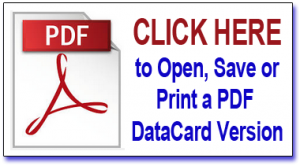 Or call 800.223.6454 to speak to a specialist today
Cosmetic Surgeon Selections by Job Specialty
| | |
| --- | --- |
| Beauty and Day Spas | 4,030 |
| Dermatologists | 9,775 |
| and Surgeons | 1,383 |
| Medical Spa | 303 |
| Oral & Maxillofacial Surgeon | 6,27 |
| Plastic Surgeons | 6,406 |