Count: 581,256 | List: 1419
The Lawyers Masterfile database is a highly targeted list of Lawyers at their postal address.
This file includes sole practitioners and lawyers in law firms. Lawyers are among the highest paid and skilled professionals available. They are often decisive, mail responsive and high-end consumers.
Selections available are by Job Function, Lawyer Specialty and Firm Size.
Reach these Legal professionals for offers on Seminars, Subscriptions, Books, Recruitment and any other Legal offer.
The Lawyers Masterfile list is NCOA'd quarterly.
State Counts available upon request.
We can find any list you need!
Over 250 Hard-to-Find Licensed Professionals Lists
Medical & Healthcare Mailing Lists
Business & Consumer Mailing Lists
Over 100,000 Satisfied Customers
Over 70 Years in Business
For More Information on the Lawyers Masterfile Mailing List: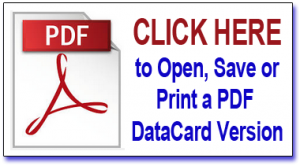 Or call 800.223.6454 to speak to a specialist today
Selections by Job Function
| | |
| --- | --- |
| Associate | 71,869 |
| Attorney | 10,680 |
| Counsel | 8,837 |
| General Counsel | 52 |
| Managing Partner | 3,094 |
| Member | 210,152 |
| Of Counsel | 13,843 |
| Paralegal | 6 |
| Partner | 51,357 |
| Principal | 8,399 |
| Senior Associate | 1,340 |
| Shareholder | 12,225 |
Selections by Lawyer Specialty
| | |
| --- | --- |
| Administrative Law | 11,777 |
| Admiralty & Maritime Law | 2,657 |
| Alternative Dispute Resolution – Arbitration | 10,992 |
| Antitrust & Trade Regulation | 12,298 |
| Appellate Practice | 12,400 |
| Bankruptcy | 19,650 |
| Business Law | 54,627 |
| Civil Practice | 45,043 |
| Civil Rights | 2,771 |
| Class Actions | 4,046 |
| Collections | 5,252 |
| Commercial Law | 45,723 |
| Construction Law | 15,441 |
| Contracts | 9,544 |
| Corporate Law | 35,776 |
| Criminal Law | 50,627 |
| Debtor & Creditor | 12,170 |
| Divorce | 9,171 |
| Education | 4,127 |
| Employee Benefits | 17,437 |
| Energy | 8,106 |
| Entertainment & the Arts | 5,673 |
| Environmental Law | 11,015 |
| Family Law | 45,562 |
| Finance | 20,184 |
| General Practice | 24,909 |
| Government | 17,395 |
| Health Care | 31,685 |
| Immigration and Naturalization | 5,692 |
| Insurance | 31,830 |
| Insurance Defense | 14,548 |
| Intellectual Property/Copyright/Patent | 17,498 |
| International Law | 5,521 |
| Labor & Employment | 41,759 |
| Legal Ethics & Professional Responsibility | 1,725 |
| Litigation | 115,242 |
| Medical Malpractice | 11,733 |
| Mergers, Acquisitions & Divestitures | 8,263 |
| Negligence | 5,970 |
| Personal Injury | 50,048 |
| Probate/Estate/Wills | 81,850 |
| Products Liability | 18,550 |
| Professional Liability | 3,161 |
| Real Estate | 56,809 |
| Securities | 10,772 |
| Social Security | 3,441 |
| Taxation | 15,105 |
| Technology & Science | 5,365 |
| Torts | 7,540 |
| Transportation | 12,347 |
| Zoning, Planning & Land Use | 6,679 |