Count: 554,528 | List: 0354
Contact these insurance professionals with Hugo Dunhill's Insurance Agents lists. These prospects manage and coordinate risk and insurance programs. Licensed Insurance Sales Agents sell one or more types of insurance, such as property and casualty, life, health, disability and long-term care.
Property and casualty insurance agents sell policies that protect individuals and businesses from financial loss resulting from automobile accidents, fire, theft, storms, and other events that can damage property. For businesses, property and casualty insurance can also cover injured workers', compensation, product liability claims, or medical malpractice claims.
We can find any list you need!
Over 250 Hard-to-Find Licensed Professionals Lists
Medical & Healthcare Mailing Lists
Business & Consumer Mailing Lists
Over 100,000 Satisfied Customers
Over 70 Years in Business
For More Information on the Insurance Agents, Agencies and Services Mailing List: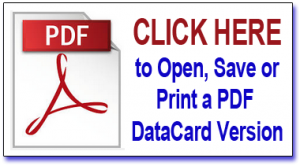 Or call 800.223.6454 to speak to a specialist today
| | |
| --- | --- |
| Selections by Type of Insurance | $5.00/M |
| Adjusters-Corporate Insurance | 166 |
| Adjusters-Independent | 334 |
| Adjusters-Insurance | 2,472 |
| Adjusters-Public Insurance | 124 |
| All (Life-Health & Accident) | 19,312 |
| Animal/Livestock/Farm/Agricultural | 32 |
| Annuities – Except Variable | 2,438 |
| Auto Service/Motor Clubs | 143 |
| Automobile Insurance/Motor Vehicle | 181 |
| Bail Bonds | 240 |
| Brokers/Solicitors | 591 |
| Burglary & Theft | 4 |
| Burial/Pre-Need/Funeral | 136 |
| Casualty | 36,011 |
| Consultants & Advisors-Insurance-Agents | 31 |
| Credit (Limited Lines) | 976 |
| Credit Life | 350 |
| Crop/Hail | 3,035 |
| Dental Insurance | 10 |
| Disability | 11 |
| Farm Mutual Insurance Company | 45 |
| Fidelity & Surety/Bonds | 142 |
| Fire | 11,955 |
| Fraternal Benefit Company | 15 |
| Health & Accident | 56,272 |
| HMO | 25 |
| Insurance Services | 3,415 |
| Legal Expense/Prepaid Legal (Limited Lines) | 594 |
| Life Insurance | 70,293 |
| Limited Lines | 1,772 |
| Managing General Agent | 8 |
| Marine (Ocean/Inland) | 1,511 |
| Medical Examinations | 506 |
| Mobile Home | 2 |
| Other | 14,906 |
| Personal Insurance | 284 |
| Personal Lines | 1,789 |
| Property & Casualty Insurance/Liability | 28,565 |
| Property | 35,564 |
| Risk Retention Group | 2 |
| Surplus Lines | 2,440 |
| Third Party Administrators | 23 |
| Title Insurance | 566 |
| Travel (Limited Lines) | 74 |
| Travel Baggage | 9 |
| Variable | 25,604 |
| Viatical | 6 |
| Workers Compensation Services & Consulting | 2 |
| Workers Compensation | 7 |