Count: 23,472 | List: 0912
This newly updated file of bookstores by specialty is available with over 30 selections. Included are 22,430 bookstores in the U.S., 53 major chain & franchise headquarters and 989 wholesalers of books and magazines. This is an ideal source for those wishing to distribute books, periodicals and publications.
We can find any list you need!
Over 250 Hard-to-Find Licensed Professionals Lists
Medical & Healthcare Mailing Lists
Business & Consumer Mailing Lists
Over 100,000 Satisfied Customers
Over 70 Years in Business
For More Information on the Bookstores List: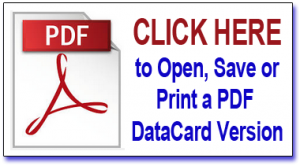 Or call 800.223.6454 to speak to a specialist today
Selections by Specialty
| | |
| --- | --- |
| Antiquarian General | 1,423 |
| Antiquarian Mail Order | 427 |
| Art Supply Store | 81 |
| Antiquarian Specialized | 261 |
| Comics | 116 |
| College General | 3,289 |
| Cooking | 313 |
| Computer Software | 1,453 |
| College Specialized | 122 |
| Department Store | 1,664 |
| Educational | 217 |
| Foreign Language | 73 |
| Federal Sites | 67 |
| Gift Shop | 171 |
| General | 5,249 |
| Juvenile | 173 |
| Mail Order General | 168 |
| Nature & Natural History | 727 |
| Mail Order Specialized | 96 |
| Metaphysics & New Age | 181 |
| Museum Store & Art Gallery | 395 |
| News Dealer | 87 |
| Office Supply | 22 |
| Other | 1,713 |
| Paperback | 183 |
| Religious | 2,918 |
| Catholic/Christian | 1,957 |
| Jewish | 65 |
| Protestant | 337 |
| Self Help/Development | 18 |
| Stationer | 8 |
| Toy Store | 43 |
| Used | 747 |
Selections by Largest Bookstores
| | |
| --- | --- |
| Babbage | 58 |
| Barnes & Noble | 922 |
| Borders | 424 |
| B Daltons | 152 |
| Hastings Books, Music & Video | 138 |
| Books-A-Million Stores | 161 |
| Reader's Digest | 1,395 |
| Shopko Stores Inc. | 133 |
| Walden Book Co. | 619 |