Total Count: 1,208,283 Orgs | Count with Contact Names: 633,759
List: 3198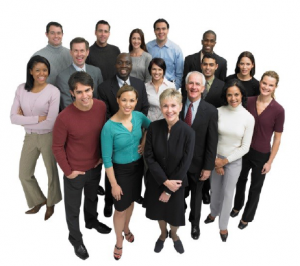 This newly updated file features 1,489,911 non-profit, tax-exempt clubs, organizations, societies and associations in the U.S. Non Profit Clubs and Organizations qualify for exemption from federal corporate income taxes. The U.S. Internal Revenue Code contains more than 25 different classifications of tax-exempt groups, including professional associations,
charitable organizations, civic leagues, labor unions, fraternal organizations, and social clubs, to name just a few.

Reach Clubs and Organizations faster and more affordably with this HDML Mailing List. Target all Clubs and Organizations for surveys, product messages and more.
State counts available upon request.
For More Information on the Clubs and Organizations Mailing List: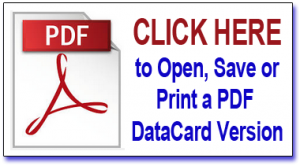 Or call 800.223.6454 to speak to a specialist today
Selections by Classification
| | |
| --- | --- |
| Agricultural Organizations | 9,455 |
| Benevolent Life Insurance Associations | 1,469 |
| Board of Trade | 17,778 |
| Burial Associations | 4,734 |
| Business League | 36,013 |
| Cemetery Company | 3,694 |
| Chambers of Commerce | 6,361 |
| Charitable Organizations | 637,617 |
| Civic Leagues | 33,517 |
| Credit Union | 2,270 |
| Domestic Fraternal Societies & Associations | 12,712 |
| Educational Organizations | 170,305 |
| Fraternal Beneficiary Societies, Orders or Associations | 43,195 |
| Horticultural Organizations | 834 |
| Labor Organizations | 32,759 |
| Literary Organizations | 2,325 |
| Local Associations of Employees | 2,862 |
| Mutual Ditch or Irrigation Companies | 1,486 |
| Mutual Insurance Companies or Associations (other than Life) | 800 |
| Mutual Cooperative Telephone Companies | 282 |
| Organizations for Public Safety Testing | 1,101 |
| Organizations to Prevent Cruelty to Animals | 5,620 |
| Organizations to Prevent Cruelty to Children | 549 |
| Pleasure, Recreational or Social Clubs | 42,997 |
| Post or Organization of War Veterans | 30,908 |
| Private Foundations | 6,339 |
| Real Estate Boards | 505 |
| Religious Organizations | 212,301 |
| Scientific Organizations | 1,318 |
| Social Welfare Organizations | 40,355 |
| Title Holding Companies for Pensions | 813 |
| Title Holding Corporations | 4,487 |
| Voluntary Employees Beneficiary Associations | 6,215 |
Selections by Popular Clubs
Alumni Associations
2,792
Basketball
1,058
Baseball & Softball
3,916
Boys Clubs
73
Boys & Girls Clubs
240
Boy Scouts, Girl Scouts, etc.
2,082
Boys Club, Little League, etc.
3,990
Camp Fire
38
Camps
2,300
Church, Synagogue, etc
25,289
Community Service Clubs
14,006
Football Clubs
2,064
Fraternity or Sorority
21,414
Girls Clubs
350
Girl Scouts of the U.S.A.
21
Labor Unions
21,569
Mental Health Treatment Organizations
531
Parent or Parent-Teachers Association
9,488
Patriotic Activities
23,664
Recreation, Sports, Leisure, Athletics
711
Recreational Clubs
14,465
Mental Health Treatment Organizations
531
Mental Health Treatment Organizations
531
Senior Centers
1,082
Soccer Clubs
1,799
Substance Abuse Prevention Organizations
430
Substance Abuse Treatment Organizations
507
Veterans Activities
12,573
Women's Club
9,034
YMCA, YWCA, etc.
114
Youth Centers & Clubs
1,377