Count: 22,901 | List: 1167
These membership organizations cater to the unique interests of their members through implementation of specific benefits like newsletters, conventions, special offers and discounts. This selection includes veterans groups, labor unions, trade and commercial organizations, educational organizations as well as social welfare groups.
Reach out to these associations, labor unions and organizations with Hugo Dunhill's mailing lists, email lists and sales leads. Our experienced staff is here to help you compile the best targeted professional list possible for your marketing campaign.
We can find any list you need!
Over 250 Hard-to-Find Licensed Professionals Lists
Medical & Healthcare Mailing Lists
Business & Consumer Mailing Lists
Over 100,000 Satisfied Customers
Over 70 Years in Business
For More Information on the Associations U.S. Headquarters List: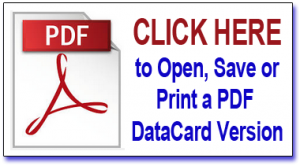 Or call 800.223.6454 to speak to a specialist today
Selections by Type of Association/Organization
| | |
| --- | --- |
| Trade/Business/Commercial Organizations | 3,749 |
| Agricultural Organizations & Commodity Exchanges | 1,303 |
| Legal/Governmental/Public Administration and Military Organizations | 869 |
| Engineering/Technological/Natural & Social Resources | 1,445 |
| Educational Organizations | 1,410 |
| Cultural Organizations | 1,749 |
| Social Welfare Organizations | 2,268 |
| Health & Medical Organizations | 3,267 |
| Public Affairs Organizations | 1,766 |
| Fraternal/Foreign Interests/Nationality & Ethnic Organizations | 505 |
| Religious Organizations | 1,113 |
| Veterans/Hereditary/Patriotic Organizations | 610 |
| Hobby & Vocational Organizations | 1,474 |
| Athletic & Sports Organizations | 955 |
| Labor Unions/Associations & Federations | 198 |
| Chamber of Commerce & Trade & Tourism Organizations | 151 |
| Greek & Non-Greek Letter Society | 314 |
| Fan Clubs | 262 |
Selections by Number of Members
| | |
| --- | --- |
| Under 500 | 5,620 |
| 500-999 | 2,045 |
| 1,000-9,999 | 4,630 |
| 10,000-49,999 | 1,267 |
| 50,000 & Over | 911 |