Count: 1,461,078 | Emails: 946,758 | List: 1390
This features 1,246,859 Trucking Fleet Operators licensed by the Department of Transportation. All records are available at business address only.
Reach Truck Owners for offers on Seminars, Subscriptions, Books, Recruitment and any other Transportation related offer.
The Truck Owners list is NCOA'd Quarterly.
State counts available upon request.
For More Information on the Truck Owners Mailing List: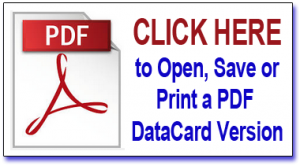 Selections by Fleet Size
| | |
| --- | --- |
| 1 Truck | 760,596 |
| 2-3 Trucks | 335,244 |
| 4-6 Trucks | 130,649 |
| 7-8 Trucks | 32,918 |
| 9-11 Truck | 28,217 |
| 12-14 Trucks | 16,235 |
| 15-17 Trucks | 10,565 |
| 18-20 Trucks | 5,349 |
| 21-23 Trucks | 7,747 |
| 24-28 Trucks | 6,482 |
| 29-32 Trucks | 3,832 |
| 33-38 Trucks | 3,941 |
| 39-44 Trucks | 3,011 |
| 45-55 Trucks | 3,876 |
| 56-75 Trucks | 3,836 |
| 76-100 Trucks | 2,821 |
| 101-200 Trucks | 3,274 |
| 201-300 Trucks | 1,109 |
| 301-400 Trucks | 519 |
| 401-550 Trucks | 404 |
| 551-999 Trucks | 491 |
| 1,000-2,000 Trucks | 263 |
| 2,001-3,000 Trucks | 79 |
| 3,001-4,000 Trucks | 46 |
| 4,001-5,000 Trucks | 22 |
| Over 5,000 Trucks | 210 |
Selections by Type of Business
| | |
| --- | --- |
| Corporation | 118,107 |
| Individual | 39,583 |
| Partnership | 5,085 |
Selections by Cargo Classification
| | |
| --- | --- |
| Beverages | 54,609 |
| Chemicals | 20,837 |
| Coal-Coke | 10,461 |
| Commodities-Dry-Bulk | 70,306 |
| Construction | 259,294 |
| Driveway-Towaway | 42,703 |
| Farm Supplies | 120,515 |
| Garbage/Refuse/Trash | 55,947 |
| General Freight | 459,205 |
| Grain-Feed-Hay | 158,114 |
| Household-Goods | 45,559 |
| Intermodal | 26,441 |
| Liquid-Gases | 37,177 |
| Livestock | 57,785 |
| Logs-Lumber | 140,074 |
| Machinery | 216,321 |
| Meat | 35,623 |
| Metal/Sheets/Coils/Rolls | 94,132 |
| Mobile-Homes | 9,063 |
| Motor-Vehicles | 115,122 |
| Oilfield-Equipment | 31,055 |
| Other-Cargo | 385,261 |
| Paper-Products | 73,384 |
| Passengers | 46,824 |
| Refrigerated-Foods | 79,515 |
| US-Mail | 14,997 |
| Utility | 40,377 |
| Water – Well | 10,906 |