Count: 245,688 | List: 0826
This file features General Dentists and Dentists by Specialty. These highly trained doctors are responsible for evaluating, maintaining or improving the oral health and hygiene of their patients.
Reach Dentists for offers on Seminars, Subscriptions, Books, Recruitment and any other Dental related offer.
The Dentist list is NCOA'd Quarterly.
State counts available upon request.
We can find any list you need!
Over 250 Hard-to-Find Licensed Professionals Lists
Medical & Healthcare Mailing Lists
Business & Consumer Mailing Lists
Over 100,000 Satisfied Customers
Over 70 Years in Business
For More Information on the Dentists List: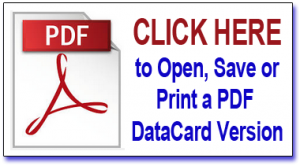 Or call 800.223.6454 to speak to a specialist today
Selections by Specialty
| | |
| --- | --- |
| Dental Public Health | 1,065 |
| Dentist | 84,724 |
| Endodontics | 5,963 |
| General Dentistry | 115,656 |
| Oral & Maxillofacial Surgery | 8,401 |
| Orthodontics | 12,666 |
| Pediatric Dentistry | 8,363 |
| Periodontics | 5,626 |
| Prosthodontics | 2,874 |
Selections by Age
| | |
| --- | --- |
| 18 to 25 | 305 |
| 26 to 39 | 8,398 |
| 40 to 49 | 28,492 |
| 50 to 64 | 60,327 |
| 65 to 69 | 20,871 |
| 70 to 74 | 18,867 |
| Over 75 | 24,339 |
Selections by Income
| | |
| --- | --- |
| 1 Up to $10,000 | 1,855 |
| $10,000 – $14,999 | 570 |
| $15,000 – $19,999 | 481 |
| $20,000 – $24,999 | 773 |
| $25,000 – $29,000 | 1,368 |
| $30,000 – $34,999 | 1,869 |
| $35,000 – $39,999 | 2,155 |
| $40,000 – $44,999 | 2,891 |
| $45,000 – $49,999 | 3,591 |
| $50,000 – $54,999 | 4,406 |
| $55,000 – $59,999 | 4,655 |
| $60,000 – $64,999 | 6,280 |
| $65,000 – $74,999 | 13,209 |
| $75,000 – $99,000 | 22,598 |
| $100,000 – $149,999 | 31,869 |
| $150,000 – $174,999 | 11,122 |
| $175,000 – $199,999 | 10,413 |
| $200,000 – $249,999 | 18,010 |
| $250,000 – $499,999 | 18,055 |
| $500,000+ | 45,401 |