Count: 85,686 | List: 1505
This brand new file features Chiropractors. These professionals practice a non-therapeutic, drugless and surgical-free health science. They diagnose and treat musculoskeletal conditions, usually concerning spinal and extremity manipulation to adjust or align neurological and kinetic articular dysfunction. Chiropractic is the fastest-growing and second-largest primary health care profession in the U.S., spread from rural areas to inner cities, with over 30 million consumers making chiropractic a regular part of their health care program.
These medical professionals are excellent prospects for professional, business, and continuing education offers, as well as for luxury items, professional recruitment, vacations, financial offers and much more.
There are 81,193 records available with license number!
Reach Chiropractors for offers on Seminars, Subscriptions, Books, Recruitment and any other Chiropractic related offer.
The Chiropractors list is NCOA'd Quarterly.
We can find any list you need!
Over 250 Hard-to-Find Licensed Professionals Lists
Medical & Healthcare Mailing Lists
Business & Consumer Mailing Lists
Over 100,000 Satisfied Customers
Over 70 Years in Business
For More Information on the Chiropractors List: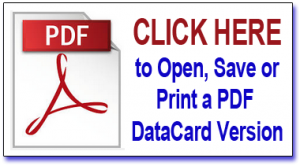 Or call 800.223.6454 to speak to a specialist today