Count: 1,606,923 | List: 1833
Hugo Dunhill Mailing Lists now offers a brand new file of U.S. Farmers & Ranchers. These individuals engage in agriculture by raising living organisms for food or raw materials (generally including livestock) as well as growing crops such as produce and grain. Farmers and Ranchers usually do a combination of raising field crops, orchards, vineyards, poultry or other livestock.
Farmers are usually farm owners. They might own a farm or work as laborers on land owned by others. Their products may be sold to a market or directly from a farm. Ranchers are those who raise grazing livestock.
Selections are available by type of address and type of farm or product.
We can find any list you need!
Over 250 Hard-to-Find Licensed Professionals Lists
Medical & Healthcare Mailing Lists
Business & Consumer Mailing Lists
Over 100,000 Satisfied Customers
Over 70 Years in Business
For More Information on the U.S. Farmers and Ranchers: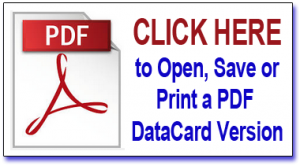 Or call 800.223.6454 to speak to a specialist today
Selections by Type of Farm/Product
| | |
| --- | --- |
| Barley | 43 |
| Bioenergy Program | 23 |
| Conservation Reserve Program | 175,460 |
| Corn | 80 |
| Cotton | 80 |
| Crops | 38,334 |
| Dairy | 21,998 |
| Land Conservation | 822 |
| Livestock | 9,649 |
| Mohair | 9 |
| Oats | 2 |
| Peanut | 2 |
| Safflower | 2 |
| Sorghum | 10 |
| Soybean | 8 |
| Sugar | 27,725 |
| Tobacco | 49,676 |
| Tree Assistance Program | 26 |
| Wheat | 671 |
| Wool | 2,531 |