Count: 225,233 | List: 4003
This file features Technicians – Lab, Medical, X-Ray at Home Address.
Lab Technicians can work in a variety of different types of labs consisting of dental, medical or ophthalmic apparatus. Typically they work with physicians to make products to help patients.

Medical Technicians perform routine medical laboratory tests for the diagnosis, treatment and prevention of diseases. They examine body fluid and cells looking for bacteria, parasites and other microorganisms. They may work under the supervision of a medical technologist.
Lab and X-Ray Technicians perform diagnostic imaging examinations like x-rays, computer tomography, magnetic resonance imaging and mammography. They must follow physicians' orders precisely and conform to regulations concerning the use of radiation to protect themselves, their patients, and their co-workers from unnecessary exposure.
Reach these Lab and X-Ray Technicians at Home Address Mail Order Buyers for offers on Seminars, Subscriptions, Books, Recruitment and any other health related offer.
The Lab and X-Ray Technicians at Home list is NCOA'd quarterly.
We can find any list you need!
Over 250 Hard-to-Find Licensed Professionals Lists
Medical & Healthcare Mailing Lists
Business & Consumer Mailing Lists
Over 100,000 Satisfied Customers
Over 70 Years in Business
For More Information on the Technicians Lab, Medical, X-Ray List: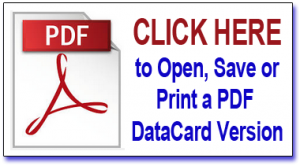 Or call 800.223.6454 to speak to a specialist today
Selections by Title
| | |
| --- | --- |
| Animal Technician/Groomer | 2,164 |
| Lab Technician | 44,316 |
| Medical Technician | 23,211 |
| Technician | 113,356 |
| X-Ray Technician | 45,186 |