Count: 52,204 | List: 3016
This file features Substance Abuse Professionals and Facilities contains counselors, doctors, psychologists and other professionals helping and counseling patients on their substance addiction.
These professionals work with patients who are addicted to alcohol, tobacco, prescription medication, food, illegal and non-prescription substances.
Substance Abuse Professionals counsel individuals to help them identify behaviors and problems related to their addiction while helping them develop personalized recovery programs to establish healthy behaviors and provide coping strategies.
Substance Abuse Professionals also work with their patient's family members who are also affected by the addiction of the patient.
These professionals work in healthcare facilities, clinics, medical offices, rehabilitation facilities and substance abuse centers.
Reach these Substance Abuse Professionals for offers on Seminars, Subscriptions, Books, Recruitment and any other social services related offer.
The List of Professionals for Substance Abuse & Facilities is NCOA'd quarterly.
State counts available upon request.
We can find any list you need!
Over 250 Hard-to-Find Licensed Professionals Lists
Medical & Healthcare Mailing Lists
Business & Consumer Mailing Lists
Over 100,000 Satisfied Customers
Over 70 Years in Business
For More Information on the Substance Abuse Professionals and Facilities List: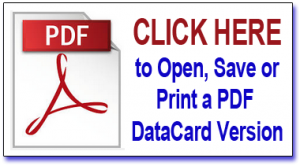 Or call 800.223.6454 to speak to a specialist today