Count: 119,468 | List: 2136
This newly updated Respiratory Therapists List features 119,468 respiratory care specialists. Respiratory Therapists, under a physician's medical direction and supervision, plan and implement a variety of therapeutic and diagnostic procedures for patients suffering from a wide range of heart and lung disorders. They are also responsible for the purchase, operation and general maintenance of complex equipment. Respiratory Therapists combine technical skills with scientific information for the benefit of the patients they serve.
They are excellent prospects for specialty related publications, medical seminars, respiratory care equipment and uniforms.
There are 37,479 records available with License Number!
We can find any list you need!
Over 250 Hard-to-Find Licensed Professionals Lists
Medical & Healthcare Mailing Lists
Business & Consumer Mailing Lists
Over 100,000 Satisfied Customers
Over 70 Years in Business
For More Information on the Respiratory Therapists List: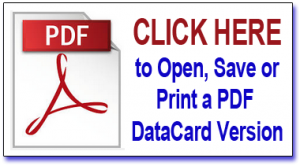 Or call 800.223.6454 to speak to a specialist today