Count: 99,645 | List: 3012
This file consists of purchasing directors in industrial, commercial, service and non-profit organizations. These professionals are responsible for the acquisition of regularly ordered supplies as well as durable and non-durable office equipment.
These individuals are interested in receiving office supply catalogs and premium incentive offers.
Reach Purchasing Directors for offers on Seminars, Subscriptions, Books, Recruitment and any other Purchasing related offer.
The Purchasing Directors list is NCOA'd Quarterly.
State counts available upon request.
We can find any list you need!
Over 250 Hard-to-Find Licensed Professionals Lists
Medical & Healthcare Mailing Lists
Business & Consumer Mailing Lists
Over 100,000 Satisfied Customers
Over 70 Years in Business
For More Information on the Purchasing Directors List: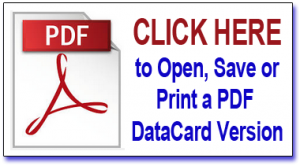 Or call 800.223.6454 to speak to a specialist today
Selections by Employee Size
| | |
| --- | --- |
| 1 – 4 | 3,838 |
| 5 – 9 | 3,960 |
| 10 – 19 | 7,086 |
| 20 – 49 | 12,347 |
| 50 – 99 | 13,125 |
| 100 – 249 | 30,684 |
| 250 – 499 | 11,390 |
| 500 – 999 | 6,459 |
| 1,000 – 4,999 | 6,605 |
| 5,000 & Over | 984 |
| None Listed | 2,527 |
Selections by Sales Volume
| | |
| --- | --- |
| Under $999K | 3,151 |
| $1MM-$4.9MM | 9,041 |
| $5MM-$9.9MM | 6,896 |
| $10MM-$24.9MM | 16,476 |
| $75MM-$199.9MM | 18,504 |
| $200MM-$499.99MM | 5,440 |
| $500MM-$999.9MM | 2,420 |
| $1 Billion & Over | 7,308 |