Count: 127,331 | List: 0367
Hugo Dunhill's Psychologist List file features Professionals working in the field of Psychology. Psychology Professionals study cognitive, emotional, and social processes and behavior by observing, interpreting, and recording how individuals relate to one another and to their environments. They use their findings to help improve processes and behaviors.
Reach Psychologists for offers on Seminars, Subscriptions, Books, Recruitment and any other Psychology related offer.
The Psychologist database is NCOA'd Quarterly.
State counts available upon request.
For More Information on Hugo Dunhill's Psychologists Mailing List: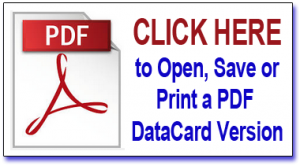 Selections by Specialty
| | |
| --- | --- |
| Behavioral – Addiction/Mental Retardation & Developmental Disabilities | 225 |
| Clinical and Counseling | 1,694 |
| Family – Adult/Child/Youth | 142 |
| Health and Medical | 122 |
| Neuropsychologist | 299 |
| Psychoanalysis & Psychotherapy | 80 |
| Rehabilitation | 18 |
| School | 40 |