Count: 297,384 | List: 1440
This newly updated file features Physical Therapists. These professionals foster the development and improvement of physical therapy service, education, and research. They work with physically challenged individuals in hospitals, nursing homes, mental health facilities, and rehabilitation centers. They are licensed by the state and are implementing leaders in providing physical therapy services, educational programs, sponsoring conventions, writing for professional journals, and conducting scientific research. Physical Therapists are ideal prospects for seminars, continuing education programs, and professional workshops. They subscribe to work-related magazines, and purchase physical therapy supplies.
There are 234,525 records available with License Number!
We can find any list you need!
Over 250 Hard-to-Find Licensed Professionals Lists
Medical & Healthcare Mailing Lists
Business & Consumer Mailing Lists
Over 100,000 Satisfied Customers
Over 70 Years in Business
For More Information on the Physical Therapists List: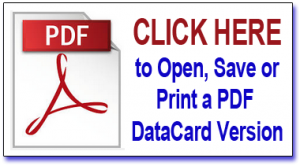 Or call 800.223.6454 to speak to a specialist today
Selections by Type of Therapist
| | |
| --- | --- |
| Physical Therapist Assistant | 23,500 |
| Physical Therapist | 266,700 |
Selections by Specialty
| | |
| --- | --- |
| Cardiopulmonary | 51 |
| Electrophysiology – Clinical | 53 |
| Ergonomics | 47 |
| eriatrics | 463 |
| Hand | 99 |
| Human Factors | 6 |
| Neurology | 192 |
| Orthopedic – Sports | 2,447 |
| Pediatrics | 2,010 |