Count: 345,347 | List: 1517
This file features Pharmacists. Pharmacists compound and dispense prescribed medications, drugs, and other preparations according to professional standards and state and federal legal requirements. They verify the accuracy of prescriptions and check medications to determine identity, purity and strength.
Reach Pharmacists for offers on Seminars, Subscriptions, Books, Recruitment and any other Pharmacy related offer.
The Pharmacists list is NCOA'd Quarterly.

State counts available upon request.
We can find any list you need!
Over 250 Hard-to-Find Licensed Professionals Lists
Medical & Healthcare Mailing Lists
Business & Consumer Mailing Lists
Over 100,000 Satisfied Customers
Over 70 Years in Business
For More Information on the Pharmacists List: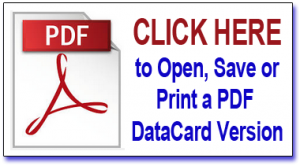 Or call 800.223.6454 to speak to a specialist today
Selections by Specialty
| | |
| --- | --- |
| Clinical Pharmacy Specialist | 4,821 |
| Geriatric | 896 |
| Nuclear Pharmacy | 72 |
| Nutrition Support | 136 |
| Oncology | 773 |
| Pharmacotherapy | 4,461 |
| Psychopharmacy | 514 |
Selections by Age
| | |
| --- | --- |
| 18 to 25 | 588 |
| 26 to 39 | 39,292 |
| 40 to 49 | 76,911 |
| 50 to 64 | 123,362 |
| 65 to 69 | 36,991 |
| 70 to 74 | 25,915 |
| Over 75 | 38,086 |
Selections by Income
| | |
| --- | --- |
| 1 Up to $10,000 | 4,721 |
| $10,000 – $14,999 | 2,070 |
| $15,000 – $19,999 | 2,244 |
| $20,000 – $24,999 | 3,692 |
| $25,000 – $29,999 | 6,915 |
| $30,000 – $34,999 | 8,813 |
| $35,000 – $39,999 | 9,380 |
| $40,000 – $44,999 | 11,629 |
| $45,000 – $49,999 | 13,599 |
| $50,000 – $54,999 | 14,944 |
| $55,000 – $59,999 | 16,614 |
| $60,000 – $64,999/td> | 20,102 |
| $65,000 – $74,999 | 37,077 |
| $75,000 – $99,000 | 57,032 |
| $100,000 -$149,999 | 62,253 |
| $150,000 -$174,999 | 17,613 |
| $175,000 – $199,999 | 13,692 |
| $200,000 – $249,999 | 22,405 |
| $250,000 – $499,999 | 17,636 |
| $500,000+ | 2,619 |