Count: 62,834 | List: 1342
This file features the key executives and professionals responsible for the content, production and circulation for the nation's leading magazines, newsletters, newspapers and periodicals. Selections are available by title and specialty.
Reach these periodical publishing professionals for offers on Seminars, Subscriptions, Books, Recruitment and any other publishing offer.
The Periodical Publishers and Suppliers list is NCOA'd quarterly.
We can find any list you need!
Over 250 Hard-to-Find Licensed Professionals Lists
Medical & Healthcare Mailing Lists
Business & Consumer Mailing Lists
Over 100,000 Satisfied Customers
Over 70 Years in Business
For More Information on the Periodical Publishers and Suppliers List: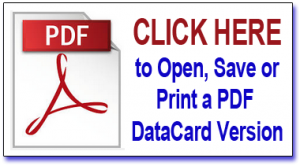 Or call 800.223.6454 to speak to a specialist today
Selections by Title
| | |
| --- | --- |
| Administration | 1,012 |
| Board of Directors | 605 |
| Chairman | 192 |
| Chief Executive Officer | 2,066 |
| Chief Financial Officer | 354 |
| Chief Information Officer | 1,437 |
| Chief Operating Officer | 2,407 |
| Controller | 228 |
| Development Director | 137 |
| Director | 2,883 |
| Editor | 4,407 |
| Executive Director | 258 |
| Executive Vice President | 212 |
| Financial Manager | 1,942 |
| General Counsel | 115 |
| General Manager | 357 |
| Government Affairs Manager | 16 |
| Human Resources Administrator | 851 |
| International Vice President | 19 |
| Manufacturing Vice President | 100 |
| Office Manager | 1,298 |
| Other Managers | 15,551 |
| Owner | 8,388 |
| Partner | 368 |
| Planning Manager | 23 |
| President | 1,627 |
| Public Relations Manager | 132 |
| urchasing Director/Agent | 275 |
| Technical Director | 149 |
| Vice President of Marketing | 2,140 |
| Vice President of Sales | 2,711 |
Selections by Specialty
| | |
| --- | --- |
| Bible Stores | 769 |
| Book Dealers – Wholesale | 2,398 |
| Book Stores | 21,578 |
| Books/Periodicals & Newspapers – Wholesale | 1,744 |
| Books – School & Textbooks Stores | 177 |
| Business Publications – Wholesale | 31 |
| Christian Books & Supplies Stores | 422 |
| Comic Bookstores | ,648 |
| Internet Newsletter Mfg | 19 |
| Law Bookstores | 107 |
| Magazine Publishing | 8,443 |
| News Publications – Trade or Association Mfg | 283 |
| Newsletter Mfg | 321 |
| Newspaper Distributors – Wholesale | 1,152 |
| Online Publications | 95 |
| Periodicals – Publishing or Publishing & Printing | 9,757 |
| Publishers – Magazine Mfg | 4,802 |
| Publishers – Periodical Mfg | 8,601 |
| Self-Help Books, Tapes Stores | 16 |
| Trade Journal Publishing | 425 |