Count: 39,919 | List: 1421
This newly updated file consists of Patent Attorneys and Agents. A patent attorney is an individual who is a lawyer, holds a university degree in an approved technical field and has passed the Patent Bar Examination. A patent agent holds a university degree and has passed the Patent Bar Examination but is not a lawyer. Both patent attorneys and agents are registered with the U.S. Patent and Trademark Office (PTO) and are fully authorized to prepare patent applications and obtain patents for their clients. Patent agents usually charge much less for their services. Patent attorneys and agents are treated with equal status by the PTO.
We can find any list you need!
Over 250 Hard-to-Find Licensed Professionals Lists
Medical & Healthcare Mailing Lists
Business & Consumer Mailing Lists
Over 100,000 Satisfied Customers
Over 70 Years in Business
For More Information on the Patent Attorneys List: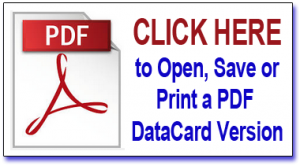 Or call 800.223.6454 to speak to a specialist today
Selections by Title
| | |
| --- | --- |
| Agent | 9,508 |
| Attorney | 30,411 |