Count: 30,652 | List: 6103
Optometrists perform eye exams to check for vision problems and diseases. They prescribe eyeglasses or contact lenses as needed. Most optometrists work in stand-alone offices of optometry. A small number of optometrists work in doctors' offices, retail stores, outpatient clinics, and hospitals. Most work full time, and some work evenings and weekends to suit patients' needs. Optometrists must complete a Doctor of Optometry program and get a state license. Doctor of Optometry programs take 4 years to complete after earning an undergraduate degree.
Dispensing Opticians help fit eyeglasses and contact lenses, following prescriptions from ophthalmologists and optometrists. They also help customers decide which eyeglass frames or type of contact lenses to buy. Some opticians work in stores that sell glasses, contact lenses, and other optical goods. These stores may be stand-alone businesses or parts of larger retail establishments, such as department stores. Other opticians work as part of a group optometry or
medical practice. Opticians typically have a high school diploma or equivalent and some form of on-the-job training. Some states require opticians to be licensed.
Reach these 'Optometrists and Opticians at Home Address' for offers on Seminars, Subscriptions, Books, Recruitment and any other vision-related offer.
The Optometrists and Opticians at Home Address list is NCOA'd quarterly.

State counts available upon request.
We can find any list you need!
Over 250 Hard-to-Find Licensed Professionals Lists
Medical & Healthcare Mailing Lists
Business & Consumer Mailing Lists
Over 100,000 Satisfied Customers
Over 70 Years in Business
For More Information on the Optometrists and Opticians at Home Address List: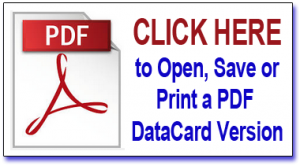 Or call 800.223.6454 to speak to a specialist today