Count: 22,313 | List: 4040
Ophthalmologists are physicians specializing in the medical and surgical care of the eyes and visual system and in the prevention of eye disease and injury. Reach your target market with Hugo Dunhill Ophthalmologist Mailing Lists.
These Ophthalmology physicians are doctors who can deliver total eye care: primary, secondary, and tertiary (i.e., vision services, contact lenses, eye examinations, medical eye care and surgical eye care), diagnose general diseases of the body and treat ocular manifestations of systemic diseases.
Reach Ophthalmologists for offers on Seminars, Subscriptions, Books, Recruitment and any other Ophthalmology related offer.
The Ophthalmologists list is NCOA'd Quarterly.
State counts available upon request.

We can find any list you need!
Over 250 Hard-to-Find Licensed Professionals Lists
Medical & Healthcare Mailing Lists
Business & Consumer Mailing Lists
Over 100,000 Satisfied Customers
Over 70 Years in Business
For More Information on the Ophthalmologists List: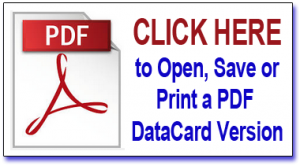 Or call 800.223.6454 to speak to a specialist today
Selections by Type of Practice
| | |
| --- | --- |
| Academic Faculty | 135 |
| Employed by Industry | 16 |
| Military Government | 95 |
| Non-Government Hospital | 147 |
| Private Practice Group Partnership | 6,661 |
| Private Practice Managed Care | 19 |
| Private Practice Solo | 5,845 |
| State/Local Government | 167 |
| Veterans Administration | 69 |