Count: 17,185 | List: 1566
Hugo Dunhill Mailing Lists now offers a brand new file of 17,185 Nursing Homes and their administrators. Nursing Homes are places of residence for people who require constant nursing care and have significant deficiencies with activities of daily living.
Reach these Nursing Home administrators for offers on Seminars, Subscriptions, Books, Recruitment and any other health related offer.
The Nursing Homes list is NCOA'd Quarterly.
Records with License Number are available!
We can find any list you need!
Over 250 Hard-to-Find Licensed Professionals Lists
Medical & Healthcare Mailing Lists
Business & Consumer Mailing Lists
Over 100,000 Satisfied Customers
Over 70 Years in Business
For More Information on the Nursing Homes List: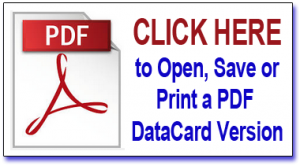 Or call 800.223.6454 to speak to a specialist today
Selections by Specialty
| | |
| --- | --- |
| Alzheimer's Center (Dementia Center) | 246 |
| Assisted Living Facility | 5,354 |
| Custodial Care Facility | 1,444 |
| Hospice – Inpatient | 170 |
| Intermediate Care Facility | 1,005 |
| Nursing Facility/Intermediate Care Facility | 1,621 |
| Skilled Nursing Facility | 8,386 |
Selections by Title
| | |
| --- | --- |
| Administrative Director – Manager | 378 |
| Chief Executive Officer | 53 |
| Chief Financial Officer | 865 |
| Chief Operating Officer | 185 |
| Controller | 239 |
| Director | 272 |
| Executive Director | 959 |
| Managing VP/Director/Officer | 235 |
| Office Manager | 222 |
| Owner | 1,565 |
| President | 1,791 |
| Vice President | 200 |
| VP Administration | 4,590 |