Count: 33,309 | List: 4035

These Neurology physicians treat disorders related to the nervous system (brain, spinal cord and nerves), muscles and brain. They may also specialize in neurosurgery. They also have special competence in genetic and metabolic problems, malformation, retardation and other developmental problems. Neurologists may also act as consultants to primary care physicians or may give continuing care for neurologic disorders.
Selections are also available by type of practice, decade of birth and gender.
Reach Neurologists for offers on Seminars, Subscriptions, Books, Recruitment and any other Neurology related offer./span>
The Neurologists list is NCOA'd Quarterly.
State counts available upon request.
We can find any list you need!
Over 250 Hard-to-Find Licensed Professionals Lists
Medical & Healthcare Mailing Lists
Business & Consumer Mailing Lists
Over 100,000 Satisfied Customers
Over 70 Years in Business
For More Information on the Neurologists Mailing List: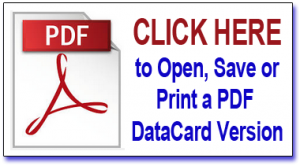 Selections by Specialty
| | |
| --- | --- |
| Child Neurology | 1,599 |
| Diagnostic Neuroimaging | 475 |
| Neurological Surgery | 8,209 |
| Neurology | 19,461 |
| Neuropathology | 343 |
| Neuroradiology | 2,426 |
| Neuromuscular Medicine | 230 |
| Pediatrics Neurodevelopmental Disabilities | 368 |
| Vascular Neurology | 198 |