Count: 193,884 | List: 1530
Hugo Dunhill Mailing Lists now offers a brand new file of 193,884 Mental Health Counselors.
Mental Health Counselors work with individuals, families and groups to address and treat mental and emotional disorders and to promote mental health. These professionals are trained in a variety of therapeutic techniques used to address issues such as depression, anxiety, addiction and substance abuse, suicidal impulses, stress, trauma, low self-esteem, and grief. Mental Health Counselors also help with job and career concerns, educational decisions, mental and emotional health issues, and relationship problems. They may be involved in community outreach, advocacy, and mediation activities. Some specialize in delivering mental health services for the elderly. Mental Health Certified Counselors often work closely with other mental health specialists, such as psychiatrists, psychologists, clinical social workers, psychiatric nurses, and school counselors.
Reach these Mental Health Counselors for offers on Seminars, Subscriptions, Books, Recruitment and any other health related offer.
Records with License Number are available!
We can find any list you need!
Over 250 Hard-to-Find Licensed Professionals Lists
Medical & Healthcare Mailing Lists
Business & Consumer Mailing Lists
Over 100,000 Satisfied Customers
Over 70 Years in Business
For More Information on the Mental Health Counselors List: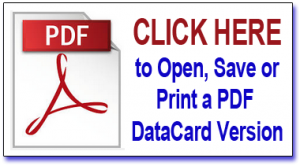 Or call 800.223.6454 to speak to a specialist today
Selections by Specialty
| | |
| --- | --- |
| Counselor | 36,169 |
| Counselor – Addiction (Substance Use Disorder) | 31,429 |
| Counselor – Mental Health | 84,166 |
| Counselor – Pastoral | 857 |
| Counselor – Professional | 36,225 |
| Counselor – School | 1,251 |