Count: 10,982 | List: 1118

This newly updated compilation features 10,982 meeting planners at 7,475 companies. These key decision-makers are responsible for overseeing industry conferences, major sales meetings, stockholder meetings, and training and development programs for their companies. They are involved with selecting meeting sites and facilities, arranging hotel accommodations, hiring caterers, and selecting presentation equipment and supplies.
They are ideal prospects for presentation equipment, computer planning software, and seminars dealing with communication topics.
We can find any list you need!
Over 250 Hard-to-Find Licensed Professionals Lists
Medical & Healthcare Mailing Lists
Business & Consumer Mailing Lists
Over 100,000 Satisfied Customers
Over 70 Years in Business
For More Information on the Meeting Planners – Corporate List: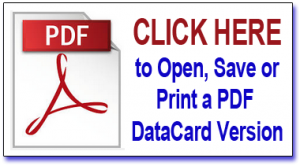 Or call 800.223.6454 to speak to a specialist today
Selections by Number of Attendees
| | |
| --- | --- |
| Under 50 | 6,136 |
| 51-100 | 2,904 |
| 101-200 | 1,905 |
| 201-500 | 1,345 |
| 501-1,000 | 863 |
Selections by Number of Meetings
| | |
| --- | --- |
| 1-2 Meetings | 1,582 |
| 3-4 Meetings | 3,031 |
| 5-10 Meetings | 2,126 |
| 11-20 Meetings | 1,526 |
| 20+ Meetings | 2,227 |
Selections by Title
| | |
| --- | --- |
| President | 1,031 |
| Chief Executive Officer | 297 |
| Chairman | 68 |
| Owner | 83 |
| Chief Operating Officer | 66 |
| Assistants | 474 |
| Administration | 404 |
| Executive Vice President | 75 |
| Vice President | 216 |
| Shows/Exhibits/Events Dir-Mgr | 605 |
| Public Relations Manager | 77 |
| Vice President of Marketing | 776 |
| Vice President of Sales | 284 |
| Sales Manager | 97 |
| Corporate Communications Manager | 288 |
| Meeting Planner | 1,118 |
| General Manager | 182 |
| Operations Manager | 134 |
| Human Resources Administrator | 262 |
| Travel Buyer | 225 |