Count: 13,816 | List: 1116
This brand new file consists of 13,816 meeting planners at trade associations and non-profit organizations. These individuals plan or assist in the planning of time-sensitive events. There are 9,338 top executives available.
These professionals are an ideal source for generating regional business dealing with planning and implementing meetings and conventions.
For More Information on the Meeting Planners – Association List: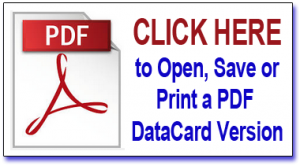 For more information call 800.223.6454 to speak to a specialist today
Selections by Number of Attendees
| | |
| --- | --- |
| Under 50 | 3,655 |
| 51-100 | 1,447 |
| 101-200 | 892 |
| 201-500 | 578 |
| 501-1,000 | 267 |
Selections by Number of Meetings
| | |
| --- | --- |
| 1-2 Meetings | 1,105 |
| 3-4 Meetings | 1,979 |
| 5-10 Meetings | 1,759 |
| 11-20 Meetings | 1,088 |
| 20+ Meetings | 936 |
Selections by Title
| | |
| --- | --- |
| Academic | 107 |
| Administration | 337 |
| Assistants | 434 |
| Chairman | 40 |
| Chief Executive Officer | 267 |
| Corporate Communications Manager | 135 |
| Director | 92 |
| Executive Director | 3,051 |
| Executive Vice President | 291 |
| General Manager | 66 |
| Meeting Planner | 1,811 |
| Office Manager | 178 |
| Operations Manager | 78 |
| President | 1,432 |
| Program Director | 140 |
| Secretary | 88 |
| Shows/Exhibits/Events Dir-Mgr | 938 |
| Treasurer | 63 |
| Vice President of Marketing | 57 |
| Vice President | 71 |