Count: 350,361| List: 1487
These office-based personnel are responsible for purchase decisions and day-to-day management of busy medical practices. They plan, direct, coordinate, and supervise the delivery of healthcare and the business functions of these practices, often working very closely with the physician. Medical office managers are the fastest growing segment of medical and health service management. Selections are available by job function, physician's specialty (physician name not supplied), employee size and sales volume.
These professionals are excellent prospects for management seminars, office supplies, computer supplies, uniforms and much more.
We can find any list you need!
Over 250 Hard-to-Find Licensed Professionals Lists
Medical & Healthcare Mailing Lists
Business & Consumer Mailing Lists
Over 100,000 Satisfied Customers
Over 70 Years in Business
For More Information on the Medical Office Managers List: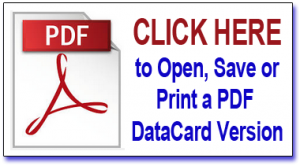 Or call 800.223.6454 to speak to a specialist today
Selections by Specialty
| | |
| --- | --- |
| Addiction Medicine | 144 |
| Adolescent Medicine | 554 |
| Allergy & Immunology | 671 |
| Allergy | 342 |
| Anesthesiology | 3,179 |
| Cardiology/Chest | 241 |
| Cardiovascular Disease | 3,342 |
| Critical Care Medicine | 547 |
| Dermatology | 2,690 |
| Diagnostic Lab | 127 |
| Emergency Medicine | 1,391 |
| Endocrinology – Reproductive | 167 |
| Endocrinology | 813 |
| Family Medicine | 16,235 |
| Gastroenterology | 2,214 |
| General Practice | 2,677 |
| Genetics | 19 |
| Geriatrics | 801 |
| Gynecological Oncology | 88 |
| Gynecology | 947 |
| Hematology | 30 |
| Hyperbaric & Underwater Medicine | 139 |
| Immunology | 45 |
| Infectious Diseases | 803 |
| Internal Medicine | 13,223 |
| Magnetic Resonance Imaging | 98 |
| Maternal & Fetal Medicine | 132 |
| Nephrology | 1,250 |
| Neurology Child | 75 |
| Neurology | 2,463 |
| Nuclear Medicine | 95 |
| Obstetrics & Gynecology | 4,826 |
| Obstetrics | 268 |
| Occupational Medicine | 86 |
| Oncology – Medical | 1,187 |
| Oncology – Radiation | 582 |
| Ophthalmology | 4,156 |
| Orthopedic Surgery | 3,806 |
| Otology | 1,482 |
| Pain Management | 2,030 |
| Pathology – Clinical | 956 |
| Pathology Cytopathology | 15 |
| Pathology Dermatopathology | 113 |