Count: 16,659 | List: 0103
This file consists of companies who represent manufacturing companies. They target specific industries and try to market and sell the products of the manufacturers. Each manufacturing agent has a designated area of the country where they try to sell their manufacturers' products.
Reach Manufacturing Agent Companies & Executives for offers on Seminars, Subscriptions, Books, Recruitment and any other Manufacturing related offer.
The Manufacturing Agent Companies/Representatives and Executives list is NCOA'd Quarterly.
State counts available upon request.
We can find any list you need!
Over 250 Hard-to-Find Licensed Professionals Lists
Medical & Healthcare Mailing Lists
Business & Consumer Mailing Lists
Over 100,000 Satisfied Customers
Over 70 Years in Business
For More Information on the Manufacturing Agent Companies/Representatives and Executives List: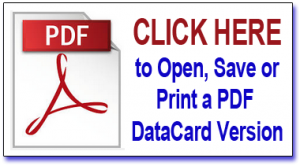 Or call 800.223.6454 to speak to a specialist today
Selections by Type of Job Title
| | |
| --- | --- |
| Administrator | 875 |
| Board Member | 55 |
| Business Development | 10 |
| Chairman | 36 |
| Chief Executive Officer | 286 |
| Chief Financial Officer | 74 |
| Chief Marketing Officer | 48 |
| Chief Operating Officer | 26 |
| Chief Technology Officer | 67 |
| Controller | 64 |
| Corp Communications PR | 16 |
| Director | 85 |
| Engineering Technical | 345 |
| Executive Director | 14 |
| Executive Officer | 242 |
| Executive Vice President | 254 |
| Finance Executive | 312 |
| General Manager | 41 |
| Human Resources Executive | 227 |
| Information Technology | 286 |
| Manager | 1,647 |
| Manufacturing Executive | 114 |
| Marketing Executive | 617 |
| Operations Executive | 209 |
| Owner | 4,867 |
| Partner | 45 |
| President | 2,104 |
| Principal | 80 |
| Purchasing | 151 |
| Sales Executive | 681 |