Count: 106,812 | List: 1228
This file features investment advisors, mutual fund managers, and financial planners. These professionals are registered with the Securities and Exchange Commission and handle investments for both the public and institutions.
Reach Investment Advisors for offers on Seminars, Subscriptions, Books, Recruitment and any other financially related offer.
The Investment Advisors list is NCOA'd Quarterly.
State counts available upon request.
We can find any list you need!
Over 250 Hard-to-Find Licensed Professionals Lists
Medical & Healthcare Mailing Lists
Business & Consumer Mailing Lists
Over 100,000 Satisfied Customers
Over 70 Years in Business
For More Information on the Investment Advisors Mailing List: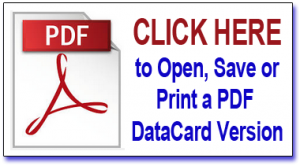 Selections by Company Type
| | |
| --- | --- |
| Asset Management | 420 |
| Financial Advisory Services | 17,220 |
| Financial Planning Consultants | 66,954 |
| Financing Consultants | 688 |
| Financial Report Analysts | 82 |
| Investment Counselors | 1,723 |
| Investment Management | 1,419 |
| Mergers & Acquisitions | 725 |
| Retirement Planning Services | 17,580 |
Selections by Employee Size
| | |
| --- | --- |
| 1 – 4 | 27,604 |
| 5 – 9 | 24,882 |
| 10 – 19 | 43,214 |
| 20 – 49 | 7,256 |
| 50 – 99 | 1,907 |
| 100 – 249 | 830 |
| 250 – 499 | 274 |
| 500 – 999 | 133 |
| 1000 & Over | 73 |