Count: 198,492,514 | List: 6118
The DC Source – Households by Net Worth file is your best source for high-quality, up to date households by their financial value. Net worth is a basic measure of monetary value of a household. It is the dollar amount by which assets exceed liabilities. Net worth is figured by subtracting the total dollar amount of all liabilities from the total value of all assets. Households can grow their net worth through some combination of decreasing liabilities and increasing assets.
Some other popular consumer selects are: income, age, gender, credit data, occupation, marital status, pet ownership, ethnicity, education level, ailments and illnesses, political affiliation.
Reach these Households by Net Worth for offers on Seminars, Subscriptions, Books, and any other consumer or financial related offer.
The DC Source – Households by Net Worth list is NCOA'd quarterly.
We can find any list you need!
Over 250 Hard-to-Find Licensed Professionals Lists
Medical & Healthcare Mailing Lists
Business & Consumer Mailing Lists
Over 100,000 Satisfied Customers
Over 70 Years in Business
For More Information on the DC Source – Households by Net Worth List: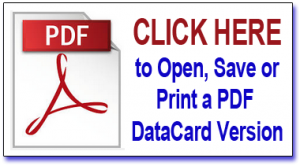 Or call 800.223.6454 to speak to a specialist today
Selections by Net Worth Range
| | |
| --- | --- |
| $1 – $4,999 | 1,691,198 |
| $5,000 – $9,999 | 6,436,274 |
| $10,000 – $24,999 | 11,548,030 |
| $25,000 – $49,999 | 24,855,247 |
| $50,000 – $99,999 | 34,909,789 |
| $100,000 – $249,999 | 58,324,437 |
| $250,000 – $499,999 | 32,130,467 |
| $500,000+ | 12,083,783 |