Count: 3,473,140 | List: 1515
Hugo Dunhill's new Health Service Providers file features 3,473,140 Health Service Providers. These individuals are qualified professionals who deliver proper healthcare in a systematic way, to any individual in need of healthcare. Selections are available by type of credential and specialty (please inquire).
Records with License Number are available!
We can find any list you need!
Over 250 Hard-to-Find Licensed Professionals Lists
Medical & Healthcare Mailing Lists
Business & Consumer Mailing Lists
Over 100,000 Satisfied Customers
Over 70 Years in Business
For More Information on the Health Service Providers List: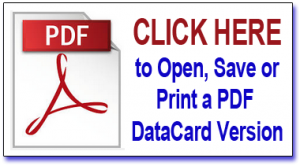 Or call 800.223.6454 to speak to a specialist today
Selections by Type of Credential
| | |
| --- | --- |
| Acupuncture | 520 |
| Athletic Trainer | 10,196 |
| Audiologist | 7,532 |
| Case Manager | 550 |
| Certified Nurse – Midwife | 5,088 |
| Certified Registered Nurse Anesthetist | 35,081 |
| Clinical Nurse Specialist | 994 |
| Dietitian – Registered | 17,009 |
| Doctor of Chiropractic | 64,246 |
| Doctor of Dental Surgery | 120,678 |
| Doctor of Medical Dentistry | 40,886 |
| Doctor of Naturopathy | 2,351 |
| Doctor of Osteopathy | 58,016 |
| Doctor of Podiatric Medicine | 14,932 |
| Doctor of Pharmacy | 89,730 |
| Doctor of Philosophy | 52,199 |
| Doctor of Psychology | 14,292 |
| Doctor of Veterinary Medicine | 570 |
| Licensed Marriage and Family Therapist | 24,011 |
| Licensed Mental Health Counselor | 9,705 |
| Licensed Mental Health Practitioner | 439 |
| Licensed Professional Counselor | 41,871 |
| Licensed Practical Nurse | 14,791 |
| Licensed Vocational Nurse | 1,988 |
| Massage Therapist | 17,825 |
| Master of Public Health | 349 |
| Medical Doctor | 704,648 |
| Nurse Practitioner | 100,886 |
| Occupational Therapist | 39,215 |
| Occupational Therapy Assistant | 6,946 |
| Optometrist | 38,104 |
| Pharmacy Technician | 761 |
| Physical Therapy | 80,825 |
| Physical Therapy Assistant | 12,939 |
| Physician Assistant | 65,630 |
| Registered Dental Hygienist | 2,329 |
| Registered Nurse | 68,025 |
| Respiratory Therapist | 1,312 |
| Social Worker | 128,691 |
| Speech-Language Assistant | 4 |
| Speech-Language Pathology | 39,859 |