Count: 202,266 | List: 4005
This file reaches group practices and the physicians in these practices. A group practice is one with two or more physicians who spend at least 75% of their time seeing patients. These physicians have sought to ease some of the burdens of private practice by sharing resources to deal with HMO's and insurance companies, government paperwork, promotion and financing. With size, however, comes complexity.
These practices are ideal prospects for business and medical software, seminars, professional, financial, business and continuing education offers and much more.
Reach Group Practices & Physicians for offers on Seminars, Subscriptions, Books, Recruitment and any other medically related offer.
The Group Practices & Physicians list is NCOA'd Quarterly.
State counts available upon request.
We can find any list you need!
Over 250 Hard-to-Find Licensed Professionals Lists
Medical & Healthcare Mailing Lists
Business & Consumer Mailing Lists
Over 100,000 Satisfied Customers
Over 70 Years in Business
For More Information on the Group Practices and Physicians Mailing List: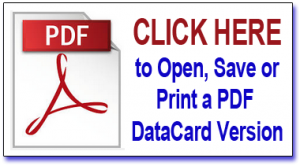 Or call 800.223.6454 to speak to a specialist today
Selections by Practices Specialty
| | |
| --- | --- |
| Addiction Medicine | 113 |
| Adolescent Medicine | 1,127 |
| Allergy | 1,051 |
| Allergy & Immunology | 247 |
| Anesthesiology | 10,547 |
| Cardiac Electro Diagnostic Internal Medicine | 110 |
| Cardiovascular Disease | 7,421 |
| Critical Care Medicine | 225 |
| Dermatology | 3,444 |
| Diabetes | 917 |
| Emergency Medicine | 6,406 |
| Endocrinology | 357 |
| Endocrinology – Diabetes and Metabolism | 336 |
| Family Medicine | 31,803 |
| Gastroenterology | 4,808 |
| General Practice | 1,177 |
| General Preventive Med | 334 |
| Genetics | 123 |
| Geriatric Medicine/Internal Medicine | 186 |
| Geriatrics | 185 |
| Gynecology | 8,804 |
| Hematology | 2,255 |
| Hematology/Oncology | 463 |
| Hospitalist | 427 |
| Infectious Diseases | 1,275 |
| Internal Medicine | 33,248 |
| Interventional Cardiology | 139 |
| Legal Medicine | 282 |
| Neonatal-Perinatal Medicine | 849 |
| Nephrology | 821 |
| Neurological Surgery | 1,093 |
| Neurology | 1,152 |
| Neurology Child | 215 |
| Nuclear Medicine | 221 |
| Obstetrics & Gynecology | 3,829 |
| Occupational Medicine | 196 |
| Oncology – Medical | 1,255 |
| Oncology – Radiation | 566 |
| Ophthalmology | 6,681 |
| Orthopedic Surgery | 8,475 |
| Otology | 393 |
| Otorhinolaryngology | 2,796 |
| Pain Management | 593 |
| Pathology | 410 |
| Pathology – Anatomic | 475 |
| Pathology – Clinical | 1,147 |
| Pediatric Cardiology | 170 |
| Pediatric Critical Care | 164 |
| Pediatric Hematology-Oncology | 116 |
| Pediatrics | 17,415 |
| Physical Medicine & Rehabilitation | 1,891 |
| Plastic Surgery | 1,107 |
| Psychiatry | 6,203 |
| Psychiatry – Child | 364 |
| Pulmonary Disease | 822 |
| Radiology | 1,601 |
| Radiology – Diagnostic | 7,702 |
| Rheumatology | 371 |
| Sports Medicine Orthopedic Surgery | 218 |
| Surgery – Colon & Rectal | 451 |
| Surgery – General | 6,074 |
| Surgery – Hand | 589 |
| Surgery – Neurological | 366 |
| Surgery – Thoracic Cardiovascular | 1,1616 |
| Surgery – Vascular | 918 |
| Urology | 3,688 |
| Vascular and Interventional Radiology | 184 |
Selections by Number of Doctors in an Office
| | |
| --- | --- |
| 1 Doctor at Office | 61,329 |
| 2-4 Doctors at Office | 51,559 |
| 5-9 Doctors at Office | 34,539 |
| 10 – 19 Doctors at Office | 19,986 |
| 20 – 49 Doctors at Office | 19,079 |
| 50 – 99 Doctors at Office | 7,989 |
| 100 – 249 Doctors at Office | 7,063 |