Count: 49,747 | List: 1831
This brand new file features Enrolled Agents. These professionals are federally-authorized tax practitioners who have technical expertise in the field of taxation and are empowered by the U.S. Department of the Treasury to represent taxpayers before all administrative levels of the Internal Revenue Service for audits, collections, and appeals.
We can find any list you need!
Over 250 Hard-to-Find Licensed Professionals Lists
Medical & Healthcare Mailing Lists
Business & Consumer Mailing Lists
Over 100,000 Satisfied Customers
Over 70 Years in Business
For More Information on the Enrolled Agents List: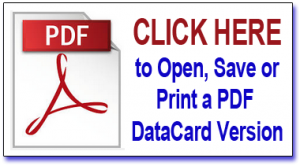 Or call 800.223.6454 to speak to a specialist today
Selections by Tax Specialty
| | |
| --- | --- |
| Corporations | 1,265 |
| Domestic Partnerships | 401 |
| Farming | 339 |
| Individual | 3,686 |
| International | 762 |
| Military | 687 |
| Nonprofit Organizations | 1,924 |
| NTPI Fellow | 1,109 |
| Partnerships | 5,346 |
| Representation | 3,248 |
| mall Business | 6,853 |
| Trust & Estates | 3,610 |