Count: 291,828 | List: 4016
This file consists of Dentists, Dental Assistants and Dental Hygienists at Home Address with a select of Mail Order Buyers.
Dentists diagnose and treat problems with teeth and tissues in the mouth, along with giving advice and administering care to help prevent future problems. Dentists provide instruction on diet, brushing, flossing, the use of fluorides, and other aspects of dental care. Dentists remove tooth decay, fill cavities, examine x-rays, place protective plastic sealants on children's teeth, straighten teeth, and repair fractured teeth. Dentists also perform corrective surgery on gums and supporting bones to treat gum diseases. Dentists extract teeth and make models and measurements for dentures to replace missing teeth.
Dental Assistants work closely with and under the supervision of Dentists. Dental Assistants sterilize and disinfect instruments and equipment, prepare and lay out the instruments and materials required to treat each patient, and obtain patients' dental records. Dental Assistants make patients as comfortable as possible in the dental chair and prepare them for treatment. Dental Assistants hand instruments and materials to dentists and keep patients' mouths dry and clear by using suction or other devices. Dental assistants also instruct patients on postoperative and general oral health care. Dental Assistants may prepare materials for impressions and restorations, take dental x rays, and process x-ray film as directed by a dentist.
Dental Hygienists remove soft and hard deposits from teeth, teach patients how to practice good oral hygiene, and provide other preventive dental care. Dental Hygienists examine patients' teeth and gums, recording the presence of diseases or abnormalities. Dental Hygienists may use models of teeth to explain oral hygiene, perform root planning as a periodontal therapy, or apply cavity-preventative agents such as fluorides and pit and fissure sealants.
Reach these Dentists, Dental Assistants & Dental Hygienists at Home Address Mail Order Buyers for offers on Seminars, Subscriptions, Books, Recruitment and any other dental-related offer.
The Dentists, Dental Assistants & Dental Hygienists at Home Address Mail Order Buyers list is NCOA'd quarterly.
State counts available upon request.
We can find any list you need!
Over 250 Hard-to-Find Licensed Professionals Lists
Medical & Healthcare Mailing Lists
Business & Consumer Mailing Lists
Over 100,000 Satisfied Customers
Over 70 Years in Business
For More Information on the Dentists, Dental Assistants & Dental Hygienists at Home Address Mail Order Buyers List: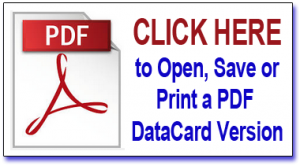 Or call 800.223.6454 to speak to a specialist today.
Selections by Profession
| | |
| --- | --- |
| Dental Assistants | 53,55 |
| Dental Hygienists | 95,474 |
| Dentist | 142,804 |
Selections by Age
| | |
| --- | --- |
| 18 to 25 | 517 |
| 26 to 39 | 14,996 |
| 40 to 49 | 55,831 |
| 50 to 64 | 124,272 |
| 65 to 69 | 38,035 |
| 70 to 74 | 24,658 |
| Over 75 | 31,508 |
Selections by Income
| | |
| --- | --- |
| 1 Up to $10,000 | 3,334 |
| $10,000 – $14,999 | 1,260 |
| $15,000 – $19,999 | 1,319 |
| $20,000 – $24,999 | 2,243 |
| $25,000 – $29,000 | 4,543 |
| $30,000 – $34,999 | 5,911 |
| $35,000 – $39,999 | 7,077 |
| $40,000 – $44,999 | 9,026 |
| $45,000 – $49,999 | 10,804 |
| $50,000 – $54,999 | 12,191 |
| $55,000 – $59,999 | 12,647 |
| $60,000 – $64,999 | 15,789 |
| $65,000 – $74,999 | 29,361 |
| $75,000 – $99,000 | 43,906 |
| $100,000 – $149,999 | 52,395 |