Count: 120,000,000 | List: 6116
This DC Source – Registered Voters file consists of Registered Voters throughout the United States. These Voters are mindful of today's political climate and are dedicated to supporting candidates who recognize and support their beliefs. Reach these members of society who use their right to vote prior to Presidential elections. They are excellent prospects for political campaigns and fundraising as well as other consumer related offers.
We can find any list you need!
Over 250 Hard-to-Find Licensed Professionals Lists
Medical & Healthcare Mailing Lists
Business & Consumer Mailing Lists
Over 100,000 Satisfied Customers
Over 70 Years in Business
For More Information on the DC Source – Registered Voters List: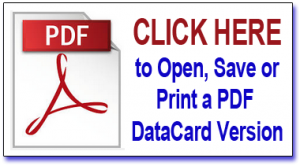 Or call 800.223.6454 to speak to a specialist today
Selections by Party Affiliation
| | |
| --- | --- |
| Democrat | 55,667,325 |
| Independent | 1,166,210 |
| Republican | 29,546,975 |
| No Party | 34,174,530 |
Selections by Age
| | |
| --- | --- |
| 18 – 25 | 4,484,290 |
| 26 – 35 | 16,575,605 |
| 36 – 45 | 21,124,985 |
| 46 – 55 | 27,181,270 |
| 56 – 65 | 24,563,735 |
| 66 – 75 | 14,487,200 |
| 76+ | 11,961,255 |
Other Selections Available
Children Present/Children Age Ranges
Congressional District
Occupation
Homeowner VS Renter
Donors
Ethnicity
Income