Count: 51,965,694 | List: 6114
The DC Source – Consumers with Mortgages or Loans is your best source for high-quality, up to date consumers that have been identified as having a Mortgage or Loan. A mortgage is an agreement by which somebody borrows money from a money-lending organization such as a bank or savings-and-loan association and gives that borrower the right to take possession of property given as security if the loan is not repaid. Borrowers can consist of individuals, couples, families or organizations. A loan is an amount of money given to somebody on the condition that it will be paid back later.
Some other popular consumer selects are: income, age, gender, credit data, occupation, marital status, pet ownership, ethnicity, education level, ailments and illnesses, political affiliation.
Reach these Consumers with Mortgages or Loans for offers on Seminars, Subscriptions, Books and any other consumer related offer.
The DC Source – Consumers with Mortgages or Loans list is NCOA'd quarterly.
We can find any list you need!
Over 250 Hard-to-Find Licensed Professionals Lists
Medical & Healthcare Mailing Lists
Business & Consumer Mailing Lists
Over 100,000 Satisfied Customers
Over 70 Years in Business
For More Information on the Consumers with Mortgages or Loans List: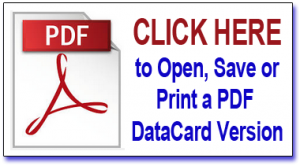 Or call 800.223.6454 to speak to a specialist today
Selections by Mortgage/Home Loan Transaction Type
Construction
595,658
Refinance
31,812,354
Subdivision
2,858,714
Selections by Mortgage/Home Loan Type
Construction Loan
583,322
Conventional
44,078,497
FHA – Federal Housing Administration
6,036,096
VA – Veterans Affairs
1,267,779
Selections by Mortgage/Loan Rate
| | |
| --- | --- |
| Fixed | 44,442,226 |
| Variable | 7,507,843 |
Selections by Mortgage/Loan Amount
| | |
| --- | --- |
| $1 – $4,999 | 21,646 |
| $5,000 – $9,999 | 44,729 |
| $10,000 – $19,999 | 150,724 |
| $20,000 – $29,999 | 222,402 |
| $30,000 – $49,999 | 716,024 |
| $50,000 – $74,999 | 2,235,898 |
| $75,000 – $99,999 | 4,902,856 |
| $100,000 – $149,999 | 11,381,743 |
| $150,000 – $199,999 | 9,406,717 |
| $200,000 – $249,999 | 6,752,963 |
| $250,000 – $299,999 | 4,675,328 |
| $300,000 – $349,999 | 3,307,794 |
| $350,000 – $399,999 | 2,228,317 |
| $400,000 – $499,999 | 2,717,509 |
| $500,000 – $749,999 | 2,253,736 |
| $750,000 – $999,999 | 2,253,736 |
| $1,000,000 – $1,999,999 | 350,443 |
| Greater than $1,999,999 | 80,152 |