Count: 216,899 | List: 6093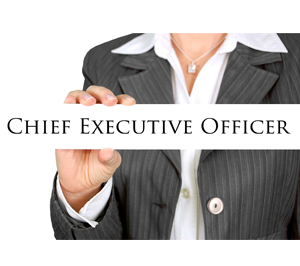 With a universe of 14 million businesses and 24 million executives, you now have the most comprehensive business information available. Hugo Dunhill Media is well recognized for its wide range of job titles — over 200 are available.
Our DB Source database is multi-sourced using yellow pages and business white pages, along with annual reports, government data, business directories, corporate and executive registers and public records. In order to ensure accuracy, the file is then put through a telephone verification process to update and obtain additional information such as employee size, key contact name and primary SIC code.
The fact is that well-sourced, intelligently selected business lists and demographically rich databases are the most powerful tools for selling products and services in today's complex business environment. Reaching the right person with the right message is everything. Hugo Dunhill Media's DB Source database can do just that for you. We can help you locate new markets, identify new opportunities and build existing relationships.
The high-level executives in a corporation are usually called "C-level" or part of the "C-suite," referring to the 3-letter initials starting with "C" and ending with "O". The traditional titles are Chief Executive Officer (CEO), Chief Operations Officer (COO), Chief Financial Officer (CFO) and Chief Information Officer (CIO).
The Chief Executive Officer (CEO) of a corporation is the highest ranking management officer of a corporation and has final decisions over human, financial, environmental and technical operations of the corporation. Other corporate officers such as the COO, CFO, CIO, and division heads report to the CEO. Typically, the CEO has responsibilities as a communicator, decision maker, leader, and manager.
The Chief Financial Officer (CFO) is a corporate officer primarily responsible for managing the financial risks of the corporation. This CFO is also responsible for financial planning and record-keeping, as well as financial reporting to higher management. In some sectors the CFO is also responsible for analysis of data. The CFO typically reports to the CEO to the board of directors.

The Chief Information Officer (CIO) is a job title commonly given to the most senior executive in an enterprise responsible for the information technology and computer systems that support enterprise goals. The CIO generally reports to the CEO or COO.
The Chief Operating Officer (COO) is responsible for the daily operation of the company. The COO reports to the CEO. The COO role is highly contingent and situational, as the role changes from company to company and even from CEO to successor CEO within the same company.
Reach these C-Level Executives for offers on Seminars, Subscriptions, Books, Recruitment and any other business related offer.
The DB Source – C-Level Executives list is NCOA'd quarterly.
We can find any list you need!
Over 250 Hard-to-Find Licensed Professionals Lists
Medical & Healthcare Mailing Lists
Business & Consumer Mailing Lists
Over 100,000 Satisfied Customers
Over 70 Years in Business
For More Information on the DB Source – C-Level Executives List: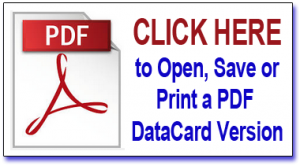 Or call 800.223.6454 to speak to a specialist today
Selections by Job Title:
| | |
| --- | --- |
| Chief Executive Officer (CEO) | 127,696 |
| Chief Financial Officer (CFO) | 45,477 |
| Chief Information Officer (CIO) | 15,421 |
| Chief Marketing Officer (COO) | 8,081 |
| Chief Operating Officer (COO) | 20,224 |

Selections by Employee Size:
| | |
| --- | --- |
| 1-4 | 14,006 |
| 5-9 | 25,818 |
| 10-19 | 39,570 |
| 20-49 | 42,670 |
| 50-99 | 35,479 |
| 100-249 | 32,822 |
| 250-499 | 4,872 |
| 500-999 | 7,247 |
| 1,000-4,999 | 4,872 |
| 5,000 & Over | 622 |