Count: 16,927,895 | List: 6099

This file features14 million businesses and 16 million executives at business addresses.
Our DB Source Business and Executive Database is multi-sourced using yellow pages and business white pages, along with annual reports, government data, business directories, corporate and executive registers, and public records. In order to ensure accuracy, the file is then put through a telephone verification process to update and obtain additional information such as employee size, key contact name and primary SIC code.
Reach DB Source Businesses and Executives for offers on Seminars, Subscriptions, Books, Recruitment and any other Business-related offer.
The DB Source Business and Executive Database list is NCOA'd Quarterly.
We can find any list you need!
Over 250 Hard-to-Find Licensed Professionals Lists
Medical & Healthcare Mailing Lists
Business & Consumer Mailing Lists
Over 100,000 Satisfied Customers
Over 70 Years in Business
For More Information on the Business and Executive Database: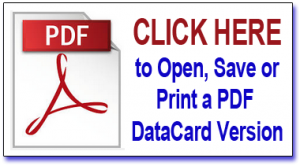 Or call 800.223.6454 to speak to a specialist today
Selections by Job Function/Title
| | |
| --- | --- |
| Administrator | 85,030 |
| Chief Executive Officer (CEO) | 66,083 |
| Chief Financial Officer (CFO) | 31,021 |
| Chief Marketing Officer (CMO) | 6,589 |
| Chief Operating Officer (COO) | 12,374 |
| Chief Technology Officer (CTO) | 10,576 |
| Controller | 13,923 |
| Director | 145,852 |
| Educator | 20,455 |
| Engineering/Technical | 24,859 |
| Executive Officer | 63,182 |
| Finance Executive | 100,711 |
| General Manager | 57,056 |
| Government Professional | 3,181 |
| Human Resources Executive | 61,653 |
| Information Technology | 50,760 |
| International Responsibility | 628 |
| Library Professional | 11,701 |
| Manager | 645,510 |
| Manufacturing Executive | 9,342 |
| Marketing Executive | 89,519 |
| Office Manager | 137,044 |
| Operations Executive | 40,821 |
| Other Contacts | 62,866 |
| Owner | 673,271 |
| Partner | 59,135 |
| President | 237,890 |
| Principal | 20,448 |
| Principal – Education | 115,189 |
| Professional | 78,944 |
| Public Relations | 4,552 |
| Publisher/Editor | 7,545 |
| Purchasing | 26,440 |
| Religious Director | 85,534 |
| Sales Executive | 103,305 |
| Strategic Planning | 7,437 |
| Superintendent | 13,034 |
| Vice President | 94,070 |
Selections by Employee Size
| | |
| --- | --- |
| 1-4 | 527,039 |
| 5-9 | 588,564 |
| 10-19 | 713,336 |
| 20-49 | 756,009 |
| 50-99 | 495,443 |
| 100-249 | 332,322 |
| 250-499 | 77,145 |
| 500-999 | 34,938 |
| 1,000-4,999 | 13,630 |
| 5,000 & Over | 779 |