Count: 10,834 | List: 2130
Corporate Public Affairs Executives represent the nation's leading companies engaged in public affairs activities such as establishing political action committees, information centers, and philanthropic enterprises. This file includes 1,612 lobbyists. They are also responsible for internal communication with employees and stockholders, and external communication with consumers, the media, government and the public.
We can find any list you need!
Over 250 Hard-to-Find Licensed Professionals Lists
Medical & Healthcare Mailing Lists
Business & Consumer Mailing Lists
Over 100,000 Satisfied Customers
Over 70 Years in Business
For More Information on the Corporate Public Affairs Executives: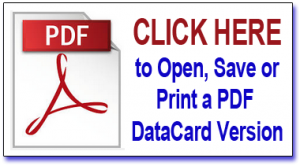 Selections by Title/Job Function
| | |
| --- | --- |
| President | 939 |
| Chief Executive Officer | 459 |
| Chairman | 853 |
| Vice President | 273 |
| General Counsel | 167 |
| Treasurer | 481 |
| Financial Manager | 116 |
| Investor Relations Manager | 772 |
| Media Relations Manager | 345 |
| Public Relations Manager | 710 |
| Corporate Communications Manager | 1,304 |
| Corporate Affairs Manager | 1,115 |
| Public Affairs Manager | 596 |
| Government Affairs Manager | 1,797 |
| Human Resources Administrator | 822 |