Count: 51,571 | List: 1521
This file features Behavioral Analysts. These healthcare professionals might assess individuals with behavioral problems, study changes the environment has on behavior, or implement plans to fix bad behaviors. They work in either a research capacity or in the area of applied behavior analysis, which takes principles learned in research and uses them to facilitate changes in behavior.
Reach Behavioral Analysts for offers on Seminars, Subscriptions, Books, Recruitment and any other Behavioral related offer.
The Behavioral Analysts list is NCOA'd Quarterly.
We can find any list you need!
Over 250 Hard-to-Find Licensed Professionals Lists
Medical & Healthcare Mailing Lists
Business & Consumer Mailing Lists
Over 100,000 Satisfied Customers
Over 70 Years in Business
For More Information on the Behavior Analysts Mailing List: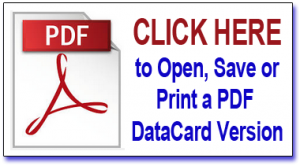 Or call 800.223.6454 to speak to a specialist today.