Count: 123,952 | List: 1020

This anesthesiology list masterfile features the most up-to-date Anesthesiologists & Anesthesiologist Professionals. These pecialists primarily administer anesthesia to alleviate pain and suppress consciousness of patients undergoing surgery. They also provide medical care and consultations outside the operating room.
This file reaches both physicians and department chiefs in U.S. hospitals.
Advances in this specialty now allow surgeons to routinely perform major procedures once thought impossible on patients from premature infants to the elderly.
Reach these Anesthesiologists and Anesthesiology professionals for offers on Seminars, Subscriptions, Books, Recruitment and any other Anesthesiology offer.
The Anesthesiology Masterfile list is NCOA'd quarterly.
We can find any list you need!
Over 250 Hard-to-Find Licensed Professionals Lists
Medical & Healthcare Mailing Lists
Business & Consumer Mailing Lists
Over 100,000 Satisfied Customers
Over 70 Years in Business
For More Information on the Anesthesiology Masterfile List: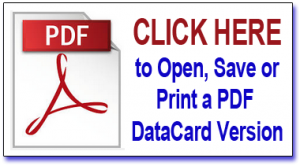 Or call 800.223.6454 to speak to a specialist today
Selections by Job Title
| | |
| --- | --- |
| Anesthesiologists | 63,250 |
| Anesthesiology Assistants | 1,138 |
| Certified Nurse Anesthesiologists | 58,490 |
| Chief Anesthesiologists | 1,074 |
| Critical Care Anesthesiologists | 826 |