Count: 44,435 | List: 1502
These key medical professionals work in the nation's leading independent ambulatory healthcare facilities. These facilities include ambulatory clinics, diagnostic imaging centers and ambulatory surgical centers not affiliated with a hospital or major medical center.
Records with License Number are available!
All records available at Business Address!
We can find any list you need!
Over 250 Hard-to-Find Licensed Professionals Lists
Medical & Healthcare Mailing Lists
Business & Consumer Mailing Lists
Over 100,000 Satisfied Customers
Over 70 Years in Business
For More Information on the Ambulatory Healthcare Facilities Directors List: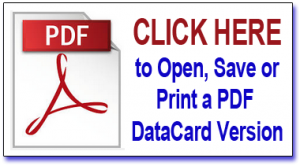 Or call 800.223.6454 to speak to a specialist today
Selections by Specialty
| | |
| --- | --- |
| Adolescent and Children Mental Health | 390 |
| Adult Day Care | 1,163 |
| Adult Mental Health | 784 |
| Ambulatory Surgical | 4,523 |
| Clinic/Center | 5,729 |
| Community Health | 541 |
| Dental | 3,443 |
| Emergency Care | 203 |
| End Stage Renal Disease (ESRD) Treatment | 670 |
| Family Planning Facility | 493 |
| Federally Qualified Health Center (FQHC) | 809 |
| Health Service | 1,508 |
| Hearing and Speech | 317 |
| Magnetic Resonance Imaging (MRI) | 413 |
| Medical Specialty | 4,941 |
| Mental Health | 2,200 |
| Military | 104 |
| Occupational Medicine | 251 |
| Oncology | 216 |
| Pain | 281 |
| Physical Therapy | 3,611 |
| Podiatric | 310 |
| Primary Care | 3,710 |
| Public Health | 263 |
| Radiology | 1,579 |
| Rehabilitation | 1,360 |
| Sleep Disorder Diagnostic | 821 |
| Student Health | 377 |
| Substance Abuse | 692 |
| Surgery | 406 |
| Urgent Care | 1,097 |
Selections by Title
| | |
| --- | --- |
| Administration | 101 |
| Administrations Director | 115 |
| Administrative Director – Manager | 2,264 |
| Business Manager | 425 |
| Chief Executive Officer | 3,374 |
| Chief Financial Officer | 1,056 |
| Chief Operating Officer | 345 |
| Chiropractor | 188 |
| Controller | 429 |
| Dentist | 537 |
| Director | 1,414 |
| Executive Director | 1,679 |
| Finance Manager | 161 |
| General Manager | 741 |
| Managing Partner | 300 |
| Managing VP/Director/Officer | 234 |
| MD | 1,436 |
| Medical Director | 2,096 |
| Nurse | 212 |
| Office Manager | 1,098 |
| Operations Manager | 182 |
| Owner | 6,946 |
| Partner | 403 |
| Physical Therapist | 529 |
| President | 10,402 |
| Program Director | 136 |
| Secretary | 121 |
| Vice President | 408 |