Count: 246,180 | List: 1814
Hugo Dunhill Mailing Lists now offers an extensive new file of 246,180 Aircraft Owners. The Aircraft Owners List features individuals, partnerships, corporations and government agencies owning aircraft. Please inquire for additional selections by air worthiness.
There are 69,622 records available with phones!
We can find any list you need!
Over 250 Hard-to-Find Licensed Professionals Lists
Medical & Healthcare Mailing Lists
Business & Consumer Mailing Lists
Over 100,000 Satisfied Customers
Over 70 Years in Business
For More Information on the Aircraft Owners List: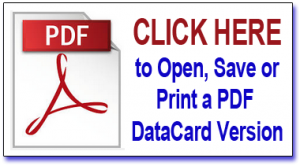 Selections by Category of Aircraft
| | |
| --- | --- |
| Amphibian | 2,309 |
| Land | 246,506 |
| Sea | 217 |
Selections by Type of Aircraft
| | |
| --- | --- |
| Balloon | 5,936 |
| Blimp/Dirigible | 28 |
| Fixed Wing Multi Engine | 29,542 |
| Fixed Wing Single Engine | 196,401 |
| Glider | 4,166 |
| Gyroplane | 262 |
| Powered Parachute | 2,591 |
| Rotocraft | 8,893 |
| Weight Shift Control | 1,213 |
Selections by Number of Engines
| | |
| --- | --- |
| 1 | 209,562 |
| 2 | 29,154 |
| 3 | 491 |
| 4 | 382 |
| 5 or more | 5 |