Count: 57,129 | List: 1362
Our Advertising Agencies Executives List features 57,129 Professionals
This file consists of leading advertising executives. These executives are responsible for creating and implementing the world's most sophisticated and effective state-of-the-art advertising campaigns.
Hugo Dunhill's advertising agencies executives list contains ideal prospects for presentation software, media-related books, seminars and more.
The Advertising Agencies Executives list is NCOA'd Quarterly.
For More Information on the Advertising Agencies Executives Mailing List: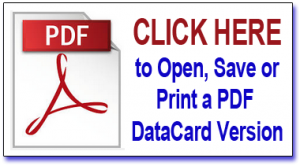 Or call 800.223.6454 to speak to a specialist today.
Advertising Agencies Executives by Job Title
| | |
| --- | --- |
| Administrator | 731 |
| Chief Executive Officer | 2,768 |
| Chief Financial Officer | 743 |
| Chief Marketing Officer | 211 |
| Chief Operating Officer | 452 |
| Chief Technology Officer | 327 |
| Controller | 239 |
| Director | 3,114 |
| Educator | 14 |
| Engineering/Technical | 184 |
| Executive Officer | 1,652 |
| Finance Executive | 1,261 |
| General Manager | 657 |
| Government Professional | 5 |
| Human Resources Exec. | 721 |
| Information Technology | 697 |
| International Responsibility | 19 |
| Library Professional | 9 |
| Manager | 8,592 |
| Manufacturing Executive | 92 |
| Marketing Executive | 1,859 |
| Office Manager | 533 |
| Operations Executive | 887 |
| Other Contacts | 478 |
| Owner | 15,546 |
| Partner | 1,088 |
| President | 6,095 |
| Principal | 617 |
| Professional | 45 |
| Public Relations | 535 |
| Publisher/Editor | 977 |
| Purchasing | 243 |
| Religious Director | 12 |
| Sales Executive | 2,000 |
| Strategic Planning | 417 |
| Vice President | 3,307 |